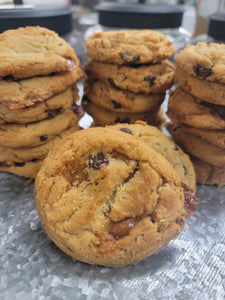 Our chocolate chip cookie, but with pecans and caramel balls added.
6pk of cookies
Ingredients: all purpose flour, canola oil margarine, white sugar, brown sugar, cake & pastry flour, semi-sweet chocolate chips, caramel balls, pecans, cake & pastry flour, eggs, vanilla extract, baking soda, baking powder.
May contain traces of nuts.