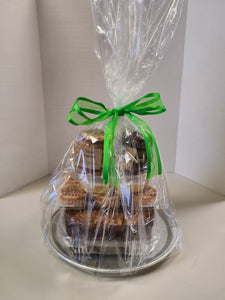 Would you like to have everything wrapped up in a basket or on a tray and delivered as a gift basket? We can do that for you.
Just pick out the products you would like included, add this item to your order and we can put it all together, add a bow and drop it off.
Would you like a card included? Just indicate your message in the comments and we will print out a card for you.